Obituary for Jimmy McGee
Our beloved parents Jimmy and Linda McGee passed away in December of 2021 from complications from the Covid-19 virus. Linda passed away on December 14th and Jimmy passed away 8 days later December 22nd. Jimmy was born in Hollis, Oklahoma on August 16th, 1942, and Linda was born in Granite, Oklahoma on November 24th, 1945.

Jimmy and Linda were lifelong residents of Harmon County. Jimmy attended school at Lacasa and Hollis. Linda attended school at Ron and Gould and had just a brief time away from Harmon County when she attended second grade in Lone Wolf. Jimmy and Linda were married on June 11th, 1964 and were married for 57 years. Jimmy and Linda loved education. Jimmy after graduating high school at Hollis earned a Bachelor and Master's degree from Southwestern Oklahoma State University and Linda after graduating high school at Gould earned an Associates degree from Western Oklahoma State College and a Bachelors and Master's degree from Southwestern Oklahoma State University. Jimmy and Linda taught for several years at Gould, and both retired from teaching at Hollis. All together they taught for fifty-four years. They loved teaching and impacted countless lives over their teaching careers. They had both in recent years gone back to doing what they loved by tutoring at WOSC.

Jimmy and Linda enjoyed a host of things. Jimmy loved to work. He spent countless hours working on the farm, tearing down houses, cleaning yards, sawing wood, picking up busted bales along the road, etc. He seemed to love anything that involved physical labor. He also loved to play the guitar, harmonica, sing, yodel, work math problems and fish. He had a great sense of humor. He loved to tell funny stories from his childhood and could not wait to tell his latest joke. He was a humble, honest, intelligent, and loving man. Linda loved to sing and play the piano. She especially loved to sing with her sisters, a love that was given to them by their dad. Linda was a great homemaker. She could cook, sew, clean, and could do most of the repairs that needed to be done around the house. She was an amazing woman; she was fearless and fierce, and you better not mess with her family. Jimmy and Linda both loved the mountains. They had a cabin in Platoro, Colorado where they loved to visit and take the family.

Jimmy and Linda loved their family. They were amazing parents, grandparents, and great grandparents. They are survived by their daughters Tama Jarvis and husband JB of Hollis, Randa Seargeant and husband Tim of Mineral Wells, Texas, and their Son Nathan McGee and wife Tammy of Russell, Ok. They are survived by 12 grandchildren, Ashley Mitchell and husband Derek of Hollis, Braden Jarvis of Hollis, Laramy McGee and wife Amanda of Raeford, NC, Trent King of Crowley, Tx, Tristan Seargeant and wife Grace of Weatherford, TX, Sevens Seargent and wife Autumn of Mineral Wells, TX, Bradley McGee of Hollis, Meagan McGee of Boulder, CO, Preston Williams of Oklahoma City, Brittany Williams of Russell, OK, Orin McGee of Duke, OK and Tommy McGee of Norman, OK. Jimmy and Linda have six greats, Gracey, Addie, Evie, Clintynn, Gabriel, Elizabeth, and Emery with two more on the way. Jimmy is survived by his sisters Judy Russel of Edmond, OK, Gaynelle McGee of Hollis, and Jana McGee of Altus, OK. Linda is Survived by her sisters Barbara Vanlandingham of Altus, Carol Colson and husband Loyd of Hollis, and Jackie Ballou and husband Jonnathan of Gould. They leave behind a host of nieces, nephews, cousins, and dear friends. They were preceded in death by Jimmy's parents Blair and Madeline McGee and Linda's parents Carl and Elva Shumate, Linda's sister, Uvelda and brother-in-law, Jim Bob Wilhelm and brother-in-law Wendall Vanlandingham, and a great granddaughter Lily Anne McGee.

They leave an everlasting legacy of education, hard work, love of family, and faith in Jesus Christ. They will be sorely missed by their friends and family.


Memorial services will be at 2:00 pm on Wednesday, December 29, 2021 at the First United Methodist Church in Hollis, Oklahoma.

Arrangements are under the direction of Harmon County Funeral Home, Hollis, Oklahoma.
Read More
To send flowers in memory of Jimmy McGee, visit the Tribute Store.
Previous Events
Memorial
Hollis First United Methodist Church
224 North 2nd
Hollis, OK 73550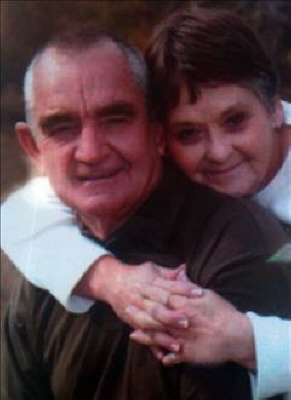 Thank you for sharing your
memory of Jimmy
Provide comfort for the family by sending flowers or planting a tree in memory of Jimmy McGee.
No thanks, please don't show me this again.