Obituary for Barbra Ann Jones
Sadly, we have to say goodbye to Barbra Jones, she passed away June 14, 2021, in Oklahoma City, Oklahoma. Barbra was born October 9, 1941 at home under the supervision of a midwife in Lamesa, Texas. It's been said that Ferd and Hattie had their children in sets of twos. First Irene and Agnes, later Leon and Virginia then came Barbra and Douglas. Barbra was the fifth child. The family moved to Granite, Oklahoma in June 1944. Her father and Uncle Henry had established the Graumann Oil Company on the intersection of Highway 9 and 6. The family lived in the apartment above the station. At the age of 5, Barbra was enrolled in first grade at Granite Elementary School in August 1947. She attended all her school life at Granite. She graduated from GHS with Valedictorian Honors in 1959. She attended college at Altus Jr. College and SWSC in Weatherford. She graduated July 25, 1963 with a Bachelor of Science in Education. She married Carroll Jones July 19, 1963. They established their first home at 1419 E. Yandell, El Paso, TX. Later, "Uncle Sam" requested that Carroll move to Fort Sill, Lawton, Oklahoma. During their stay at Fort Sill, the son, Byron Dean, was born at Reynold's Hospital on June 6, 1964. After Carroll's honorable discharge from the army, they moved to Granite, May 1965. While in Granite, they have lived at 203 West 4th, 301 1/2 E. First Street, and 301 N. Ada. In 1988, Carroll and Barbra purchased the home of Carroll's parents, Charlie and Alice Jones. With Benny Graumann as the head carpenter, the house was remodeled with an addition to the north and west. They are currently living at 301 N. Ada. Barbra applied for a teaching position in the Altus Public School System in 1965. That August, she had the responsibility of teaching first graders at Falcon School at Altus Air Force Base. Walter Hoehne was her first principal. Later, Tommy Jones became her principal. Many times, her first graders thought that Tommy was either her Daddy or husband. She taught there for 11 years (1965 to 1976). On August 1, 1969, Barbra received her Master of Education from Southwestern State College at Weatherford. In August, 1976, she was asked by Dwight Hogg to come to Granite to co-teach in first with LaVonne McPheeters. In 1985, Barbra was elected as the Teacher of the Year for Granite Public Schools. She taught first grade at Granite Elementary for 21 years and retired in May 1997- a total of 32 years of first graders. Barbra was a member of the Oklahoma Reading Council, SW Reading Council, Oklahoma Education Association, the National Education Association, and ESA. Barbra has been fulfilling her retirement years by doing many family projects. She joined the Greer County Retired Teachers Associations in October 1997 and was currently serving the unit as treasurer. Carroll and Barbra started attending their grandson, Scott Jones' Junior High football games in Hobart in 1997. They continued seeing the football games through his senior year. Since 1998, Barbra took a delight in scrapbooking after her niece, Nancy Hedman, showed her the how-to-do-it at the Granite Jones Reunion. Barbra also enjoyed doing the bulletin board at St. John's Lutheran Church. Barbra was baptized November 2, 1941 at St. Paul's Lutheran Church in Lamesa, Texas. She was confirmed at St. John's Lutheran Church in Granite on July 3, 1955. She had been a member at St. John's since then. She had served as a Sunday School teacher on various levels, been the Superintendent of S.S., played the organ for S.S., held all the positions in Walther League, a youth organization of the Lutheran Church, served as a Walther League District Secretary, taught VBS during the summer and was later the director of VBS music for several years. Later, Carroll and Barbra became the Youth Fellowship counselors. Barbra felt that their most important accomplishment was getting the youth to attend the First National Lutheran Youth gathering that was just beginning in the U.S. However, they were unable to attend that meeting and sent other counselor in their places. St. John's youth still attends those gatherings. Barbra served as the secretary for the Gottlieb and Louise Graumann Reunion for many years. Barbra was currently serving on the Altar Guild at St. John's. She enjoyed playing cards with the Canasta Card Club ladies. During the summer, she helped Carroll with the wheat harvest as the "gopher" and truck driver. On a regular basis, Carroll and Barbra would go to the barn to check on the cattle, or Carroll's girls. Barbra liked to hand feed the cattle and even Mister Bull. She always looked forward to Labor Day Weekend when her family members gather for The Bash.
She was preceded in death by her parents, Ferdinand Graumann and Hedwig Augusta Hahn Graumann, two sisters, Irene Ruth French and her husband R.J. , Agnes Bernice Norman and her husband Pete, two brothers, Leon Ferdinand Graumann; Douglas Howard Graumann; nephew Bradly Jessee: and niece Chantel Graumann.
Left to honor Barbra's memory are her husband of fifty-eight years, Carroll Jones; Son, Byron Dean Jones and wife Brenda, Granddaughter, Ashley Barrera, Grandson, Bryon Scott Jones and wife Amanda; Great Grandson, Tigg McCoy Jones, Sister, Virginia Rose Sammons and her husband Dave; sister-in-law, Shirley Graumann; and numerous nieces, and nephews and other extended family members.

Read More
To send flowers in memory of Barbra Ann Jones, visit the Tribute Store.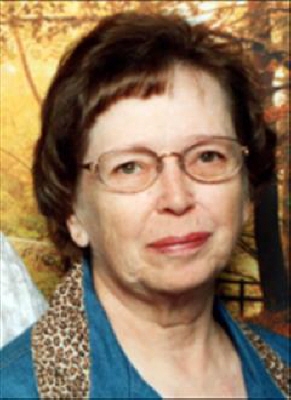 Thank you for sharing your
memory of Barbra
Provide comfort for the family by sending flowers or planting a tree in memory of Barbra Ann Jones.
No thanks, please don't show me this again.